Owing to the screen size of your device, you may obtain a better viewing experience by rotating your device a quarter-turn (to get the so-called "panorama" screen view).
The Induction Site
Search this site, or just roll your cursor over the colored boxes below the pictures.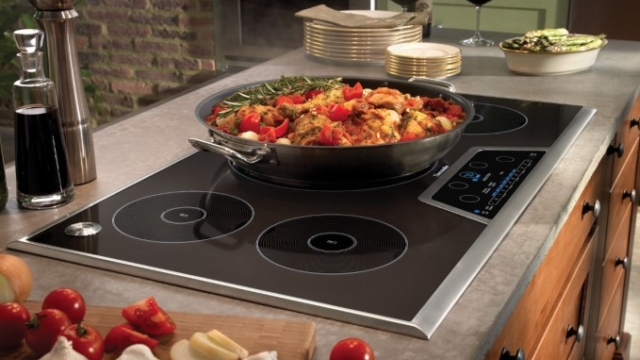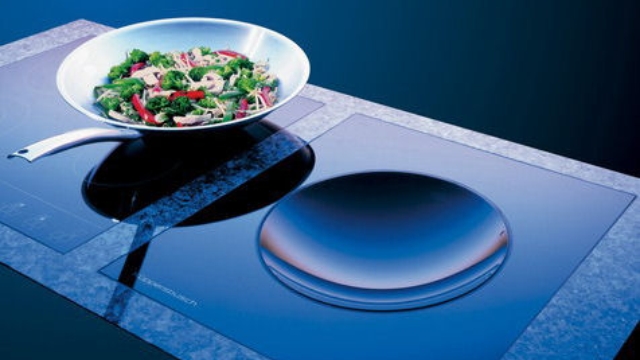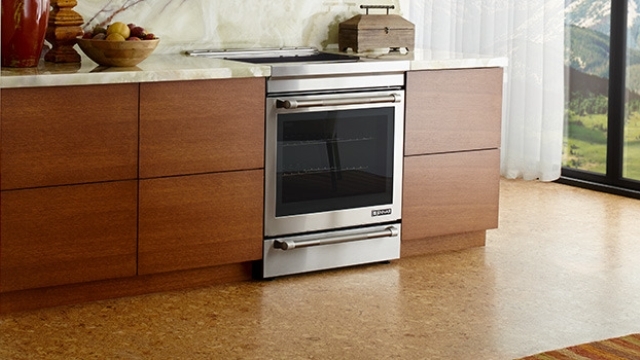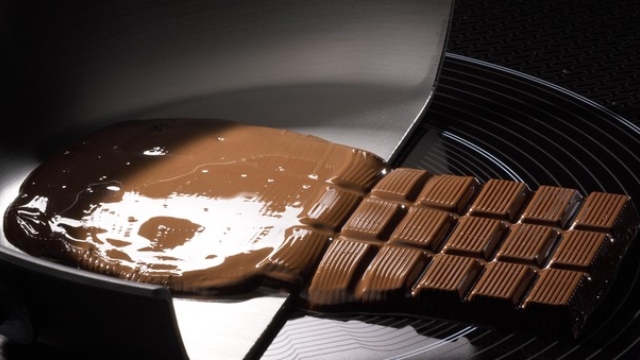 Bosch NIT8068SUC
"It's no fish ye're buying."
—Robert Falcon Scott
(For general information about buying equipment through this site, please read this page; for general information about induction itself and its pros and cons, browse this entire site, perhaps starting with our page on how induction works.)
This is a four-element, 30-inch-wide induction cooktop. It requires only a 30-amp circuit, so can be used in older kitchens with under-powered wiring. Even so, this unit, unlike many other 4-element units, has a decidedly large main element, 11 inches in diameter, with plenty of cooking power. This unit has stainless-steel trim at its front and back edges, to match up with kitchens having stainless-steel in sinks and other appliances. It also features Bosch's exclusive AutoChef® feature, which maintains steady, exact temperatures when frying foods.
(This unit has a sister model, the NIT8068UC, which is the same unit but with no trim for a sleek look, and is also closely related to several other Bosch units (check the "similar models" list below).
Bosch NIT8068SUC
(maker's product page)
similar models: NIT8068UC & NIT5068UC & NIT5668UC & NIT8668UC & NIT8668SUC
Elements: 4
Boosted: 4
Powers:
· 1.4 kW (boost to 2.2 kW) - front left, 6-inch diameter
· 2.2 kW (boost to 3.7 kW) - back left, 9-inch diameter
· 2.6 kW (boost to 3.7 kW) - center, 11-inch diameter
· 1.4 kW (boost to 2.2 kW) - right, 6-inch diameter
Max Power: 7.2 kW—per Bosch, though elements add to 7.6 kW: uses power sharing
Levels: 17
Controls: touchpad
Timer/s: 4 (true timers--shut off elements)
Induction Elements Made By: Bosch Siemens
Features:
· pan recognition
· pan-size detection
· AutoChef®: keeps exact frying temperatures
· residual-heat indicators
· childproof lockout
· overheat shutoff
· spill-detect shutoff
Size: 31" wide x 21-1/4" deep; requires 4-7/16" clearance below surface
Color: black
Trim: stainless steel
Voltage: 240
Load: 30 Amperes
Maker's Warranty:
· labor & parts - 1 year
Online documents:
· Spec Sheet (PDF file)
· User Manual (PDF file)
· Installation (PDF file)
· Warranty
Price: $1,749.10
Cost/Kilowatt: $245
The Induction Site is not itself a retailer: we have partnered with several well-respected online retailers to be able to offer you direct access to induction equipment from a single point—right here. We urgently ask that you take just a moment to read in some detail about our partners and how it all works. The essence, though, is simple: when you order through The Induction Site, you are buying direct from the seller you have chosen here; The Induction Site is simply a facilitator, passing you on to that seller's web site and retail operations. We beg that if you are going to buy a unit, you do so through us and the links we provide here, because—to be straightforward—we receive a small commission, which is almost our only source of income with which to operate this site. But be assured that the prices and service you receive from each and every seller are exactly the same as if you dealt with them direct: the web page you are taken to to make your actual purchase is the very same one a visitor there would see. (The page linked in this paragraph will also show you the "Reseller Ratings" site evaluations for each of our partners.)
Not every one of our partners carries every unit available. Sometimes several do, occasionally only a single one. For the Bosch NIT8068SUC, the sellers carrying it, and the relevant pricing information, appear below. Note that when shipping is not free, you will have to go to that seller's page to calculate it for your location, but the cost is generally in the high two-digit range (circa $75, roughly, but varying); take it into account when comparing total costs to purchase. Also note that there are occasionally manufacturer's rebates available; we show links to further information on any available, but they are not reckoned in any prices shown—so examine any such offers and adjust the price reckoning accordingly.
Here are the retailers offering the Bosch NIT8068SUC; be sure, when examing options, to check the seller's actual availability, to assure that they have it in current stock. And if shipping is not free, you need to visit the seller's page to determine exactly what that cost is (and be sure to reckon it into your comparisons).
In some cases, manufacturers do not allow open quoting of their prices, and so you have to click a link to see them; that's extraordinarily silly, but most appliance makers are extraordinarily silly. If a price entry in the Table below says "show price", just click there and the price will appear (and, if you like, you can then hide it again).
Bosch NIT8068SUC build-in cooktop - Purchase Options:
Seller
(click to visit)
Territorial
Restrictions
Base Price
Shipping
Manufacturer
Rebate
Abt Electronics
unrestricted

$1 Moved Permanently Server: nginx Content-Type: text/html; charset=iso-8859-1 Content-Length: 247 Location: https://www.abt.com/product/108187.html Date: Mon, 15 Oct 2018 09:02:00 GMT Connection: keep-alive HTTP/1.1 301 Moved Permanently Server: nginx Content-Type: text/html Content-Length: 26 Expires: Thu, 19 Nov 1981 08:52:00 GMT Cache-Control: no-store, no-cache, must-revalidate, post-check=0, pre-check=0 Pragma: no-cache Location: https://www.abt.com/product/108187/Bosch-30-800-Series-Black-And-Stainless-Steel-Frame-Induction-Cooktop-NIT8068SUC.html Content-Encoding: gzip Date: Mon, 15 Oct 2018 09:02:00 GMT Connection: keep-alive Vary: Accept-Encoding Set-Cookie: abtVisit=e40c10c5fb42fdfd483b14000a9b89fa; path=/; domain=.abt.com Set-Cookie: _abt_ab=a; expires=Wed, 14-Nov-2018 09:02:00 GMT; path=/; domain=.abt.com HTTP/1.1 200 OK Server: nginx Content-Type: text/html Expires: Thu, 19 Nov 1981 08:52:00 GMT Cache-Control: no-store, no-cache, must-revalidate, post-check=0, pre-check=0 Pragma: no-cache X-UA-Compatible: IE=edge Content-Encoding: gzip Content-Length: 27164 Date: Mon, 15 Oct 2018 09:02:00 GMT Connection: keep-alive Vary: Accept-Encoding Set-Cookie: abtVisit=19ab8fcbac791456c42a3d49b850546b; path=/; domain=.abt.com Set-Cookie: _abt_ab=b; expires=Wed, 14-Nov-2018 09:02:00 GMT; path=/; domain=.abt.com Set-Cookie: estimation_zipcode=15203; expires=Wed, 14-Nov-2018 09:02:00 GMT; path=/; domain=.abt.com

free
yes;
click here
for info
AJMadison
yes:
restrictions will show when
you put the item in the cart
$1,74910